Sugar free wedding cakes are definitely not the most common thing in the world, so it can be quite hard to find one in Ireland, unless you know exactly where to look! In hopes of making a few lives easier, we developed this handy map of where to find sugar-free wedding cakes in Ireland.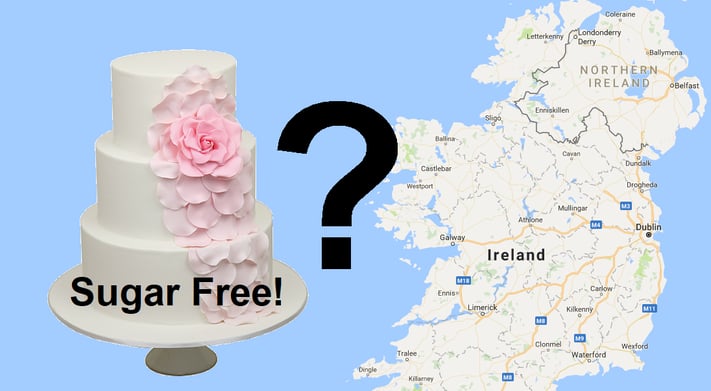 As you might guess, most of the bakeries that offer wedding cakes without sugar in Ireland are based in Dublin. However, you'll find most of them do nationwide deliveries, saving you the trouble of having to pick them up; not to mention risking ruining you cake during transportation!
The following is a list of our favorite 4, in no particular order: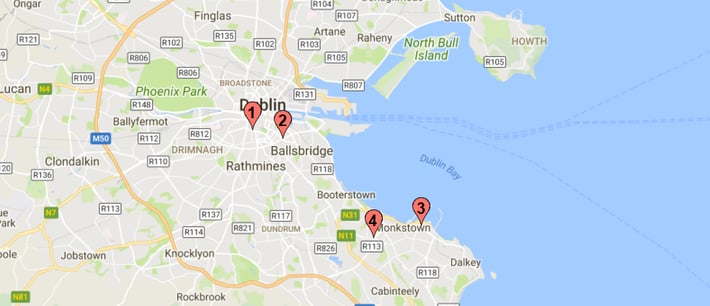 Antoinette's Bakery

6 Kevin Street Lower, Dublin 8

Specializing in gluten-free cakes, biscuits and pastries, this bakery in the heart of Dublin has become one of the most recognized brands in sweet treats for special dietary requirements. Most people who shop there don't even realise they're eating unconventional baked goodies, which speaks volumes of their quality and taste. They offer "sugar free" as an option for their wedding cake menu, but make sure to order yours with plenty of time!
Read customer reviews for Antoniette's Bakery



Eathos

13a Baggot Street Upper, Dublin 4

Patisserie is merely a section of the Eathos menu. They also offer breakfast, lunch and drinks. However, all their food has the same approach: healthy eating. Most of their menu is gluten and dairy free, and they will make sugar-free items on demand as well. Again, if you want a customized cake from them, you'll need to order in advance!
See what people are saying about Eathos



Dublin Sweets

Cake Street 123, Dun Laoghaire, Co. Dublin

Full disclaimer: This is our favourite bakery... perhaps it's because we work here! Dublin Sweets is an "alternative bakery", and specializes in special dietary requirements. Sugar free wedding cakes are right up our alley. We firmly believe that taste and sugar are two separate entities when it comes to baking, and we aim to prove this to the world (starting with Ireland!). You can check out our sugar-free wedding cake catalogue and prices right here on our website.



Gluttony Bakery

Jane Cottage, Newtownpark Avenue, Blackrock, Co. Dublin

Perhaps the best name for a bakery. Gluttony specialise in coeliac friendly baking and also work on dairy free and sugar free items. Anything from

breads and cakes, to pies, tarts and savoury bakes.

The story of the owners, Martin and Jayne is quite touching: they started out trying to come up with some sort of coeliac friendly bread after their son was diagnosed as gluten intolerant. Gluttony will take special sugar free orders if you give them enough time.


See the entire list of bakeries offering diabetic-friendly wedding cakes in Ireland, plus pricing options, decorations and sizes in our guide to sugar free wedding cakes in Ireland!


---