It's hard sometimes to find amazing desserts that are sugar-free. You'd think they won't taste as good as "the real thing"... but you'd be so wrong!
From my experience, there are fantastic options to explore out there. Ever since one of my best friends was diagnosed with Type 2 diabetes, I found myself baking more and more delicious healthy desserts that were low on sugar or sugar free.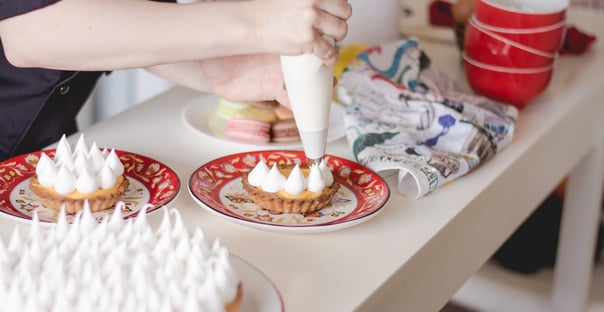 I've gathered seven tested recipies from around the internet in this list, to give you the chance to try for yourself how amazing a dessert with no sugar can be. In no particular order of yummyness, here's our list of sweet recommendations:
Low carb fudgy avocado brownies. I found this recipe in the SweetAsHoney blog, and I can assure you: it is unbelievably good! The avocado brings a fudgy, moist texture to the brownies which are also gluten free.


In the mood for Cheesecake? The cherry-almond cheesecake bars from DiabeticLiving are the answer to your prayers. The original recipe uses sugar, but as they point out, you can use any glucose substitute and the result is to die for.


If you are in the summer season, you will find this 2 ingredient peach ice cream just perfect. So easy to make, low in sugar, diary free and full of nutrients. You must try it!


Are you looking for a vegan option as well? Then some peanut butter banana cookies will do the trick! They have only 5 ingredients and are also super easy to bake. Try them as a dessert, snack or with your morning coffee.


Breakfast is said to be the most important meal of the day, so I think sugar free pancakes are always a good idea. You can add fresh fruits as well as sugar free mermelades as filling.


Apple cake is one of my comfort foods, so this one really makes my day. One good thing about it is that you can switch the apples for pears (or combine them!) and have another delicious fruitcake.


What about a diabetic birthday cakes? Always a nice gesture to bake these for someone you love who has a dietary restriction.


Hope you enjoy these recipes as much as my friends, family and I did. Let me know if you try them!
---

Planning a wedding? Let us make your life a bit easier:
---